Florida Water has been used since ancient times for its physical and spiritual properties and has been called "The most popular perfume in the world" because its powerful aroma refreshes body, mind and spirit thanks to its base of amber, musk and benzoin, with notes citrus and floral nuances.
And there is still more, what you did not know is that in addition to its esoteric and spiritual uses, it also has great benefits for our body and we will tell you everything below.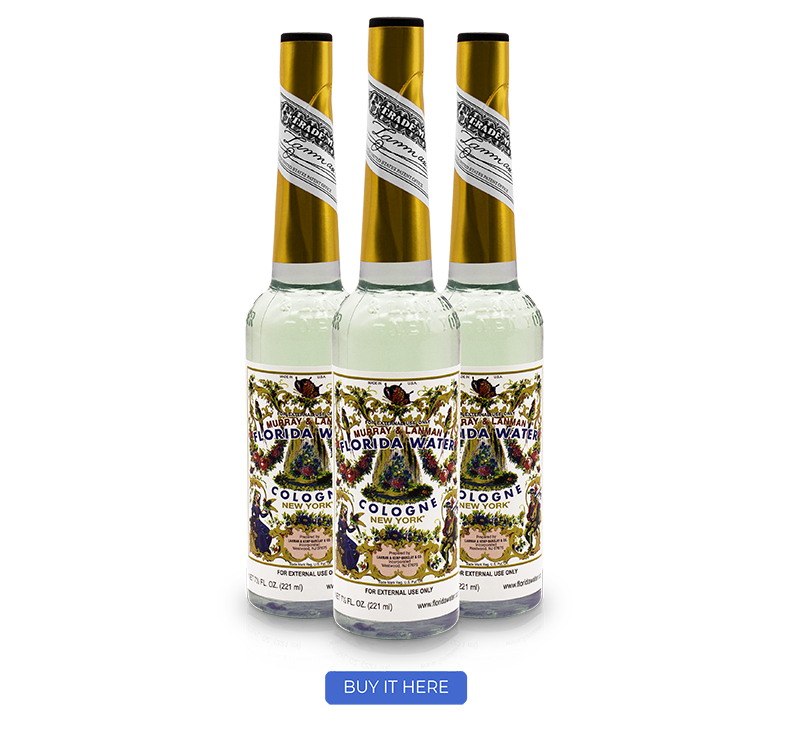 Aesthetic properties
1. Relieves muscle tension: Apply on the muscle area that you exercised, it is also very effective to relieve pain in tired feet, just pour a little Florida Water in warm water, submerge the feet and feel its effect instantly.
2. Clean and healthy skin: You can perform gentle massages with Agua Florida after removing makeup.
3. Relieves headaches: Apply Florida Water on the forehead, gently massaging the temple. You will feel a relaxation in the muscles and a decrease in tension.
Magical superstitions:
Travelers often spray their bags with Agua Florida to have a good trip and protect their luggage. This essence with more than two hundred years of history, used by the vast majority of Peruvian shamans, who attribute special properties to it to carry out cleaning work and drive away evil spirits.
Esoteric superstitions
1. Intense and powerful spiritual cleanser, spray with a few drops on the head, the heart and the feet, to use it as protection.
2. It can be added to the liquid you use to clean floors to attract prosperity.
3. Success and progress? Mix your favorite perfume with a few drops of Agua Florida.
4. Renew and purify energies in your work place of workplaces.
Recent Posts
Florida Water has been used since ancient times for its physical and spiritual properties and has …

Antiacne: If you suffer because you often have acne breakouts, Dr. Bell's Ointment will be your b …

Vicks VapoRub has been a must in our medicine cabinets for more than 100 years. Although we know …